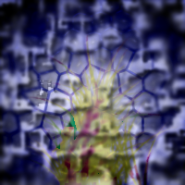 It began with a challenge. Two figures, standing hip deep in the slime, ichor and filth of a hobby dragging them further from their life's goal. A call ripped out across the land, beckoning them back. A challenge appears. It lures them away from the murk and oil from their distraction. It refines their choices and guides them on the glory.
 I speak, of course, of the wager between myself and one Andrew Eckhart. In the early days of August, I lay down the gauntlet to him and threaten to smack him on the head with it should he not accept. He did, once terms were decided upon.
 The Challenge? To draft and write a 100k novel in two months. He was even given a head start of 30k as an acceptable means of action.
 The terms? The draft must be done the night of September 30th, 2011. it must be equal or in excess of 100k words. it must be a finished story.
 The wager? A copy of The Elder Scrolls V: Skyrim, to be purchased by the loser for the victor.
 At the time of this writing, Andrew is in the lead at least at 30,000 words. his novel should be about 60,000 words. My novel sits at 14,000. He might be winning. Regardless of the outcome, I look forward to both of our victories at completing a story by the last day of September. That is the heart of this challenge. I think it's working.
 j samuel diehl